- Sun Jun 07, 2020 8:52 pm
#34317
Often posts on forums or Facebook groups will be created where someone gets a new pistol and takes it straight to the range, but they end up disappointed in accuracy. Some more seasoned shooters will often chime in with a question about what load is being used and if any other other loads were tried. The original poster puts up info on "X brand, Y grain" ammo, and then the comments come in, that "X brand, Y grain ammo is crap, and others will reply that they get stellar results with "X brand, Y grain".
Here is an illustration of how each shooter may have genuinely mixed results. Today I fired Aguila 124gr FMJ out of three different pistols. First was my CZ P07 which has never demonstrated a trait of being picky, and it generally likes 124gr ammo. But these groups were not up to what I expect from the P07, nor were they as good as what I had just gotten with American Eagle 115gr FMJ and a few Winchester Ranger 127gr +P HP at the same distance, from the same shooter.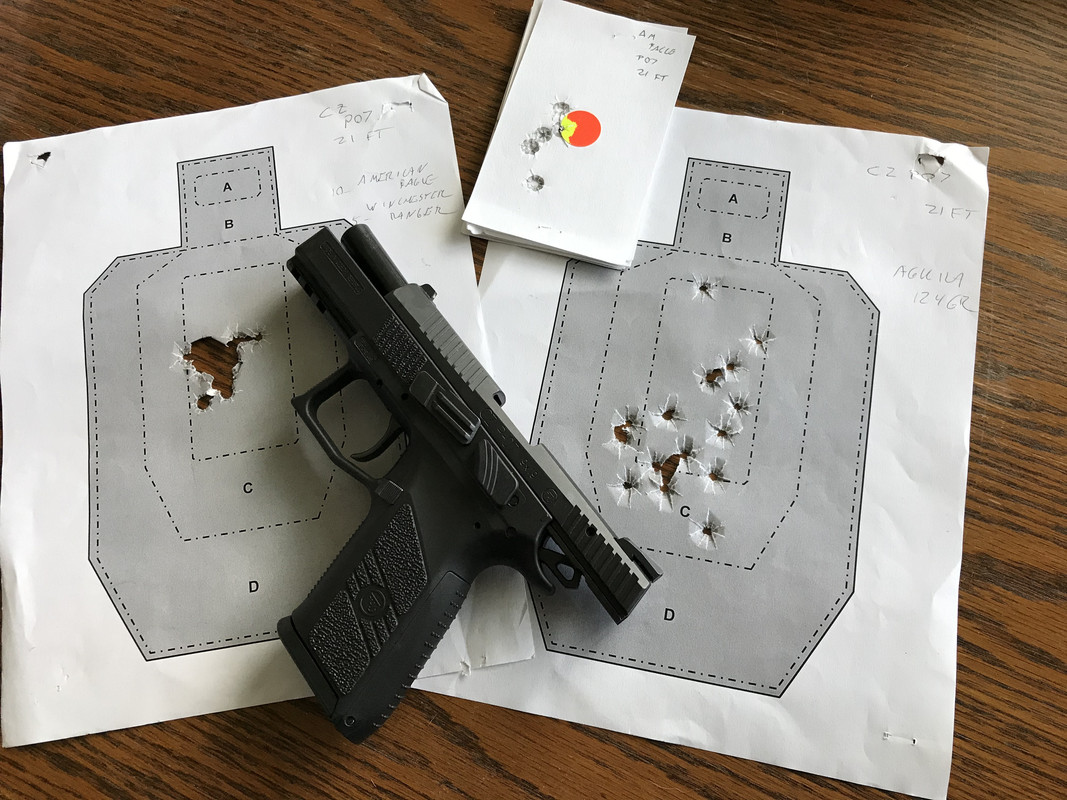 Since I had a couple other pistols along I figured I could try the Aguila 124 in them and see if it was a bad lot.
Nope, the Walther P99AS and Beretta Px4 Compact both did better with it, and the Beretta seemed to really like it.
Lessons:
- If a pistol does not perform well with one brand of ammo, try others.
- Just because one pistol doesn't run it well, doesn't mean the ammo is necessarily bad.
- Just because one person had a bad experience with a particular load doesn't mean others could not have had good results with the same ammo. And the inverse is also possible.
- Results from production lot to production lot can vary as well. (I know I've produced better groups with the CZ and Aguila 124gr in the past.)